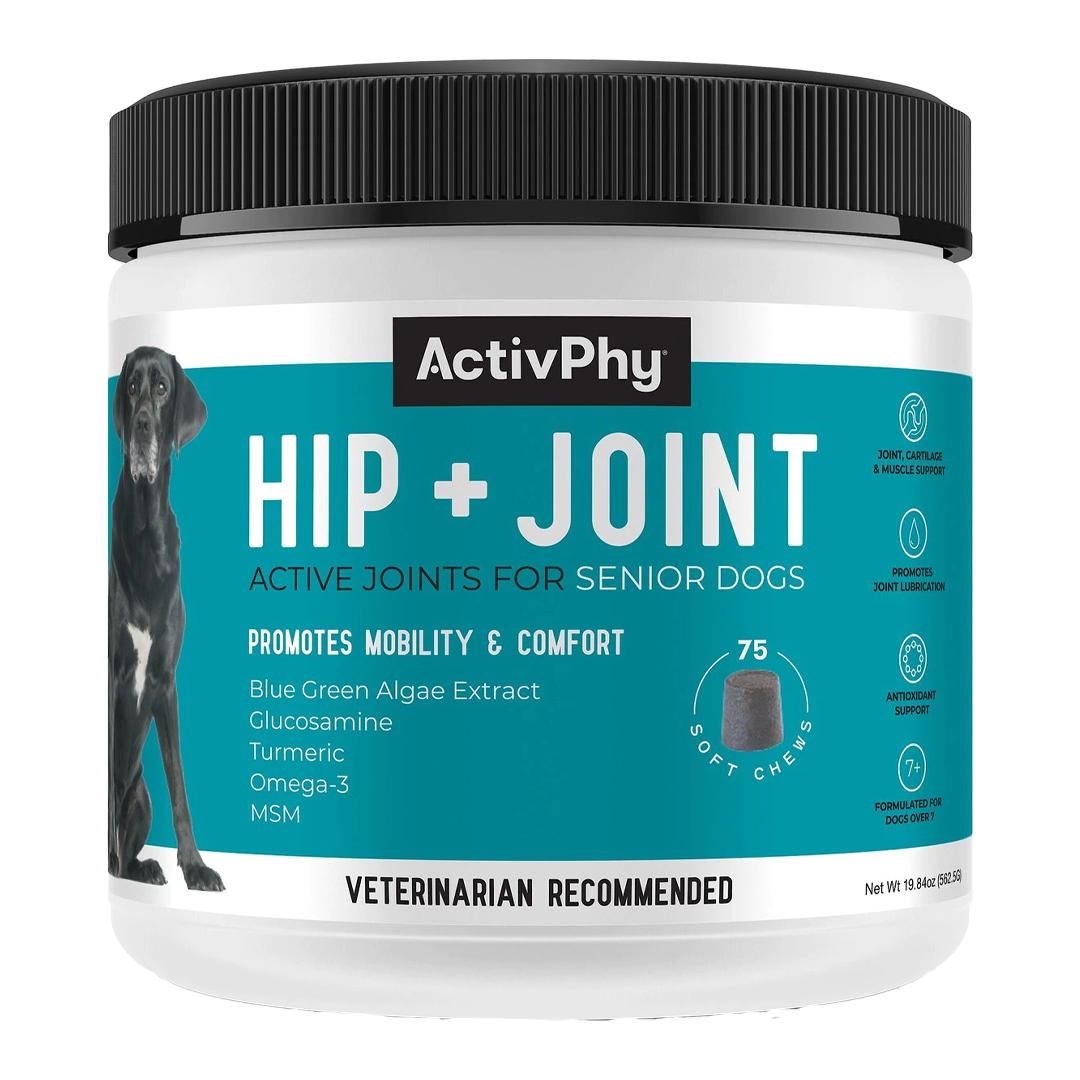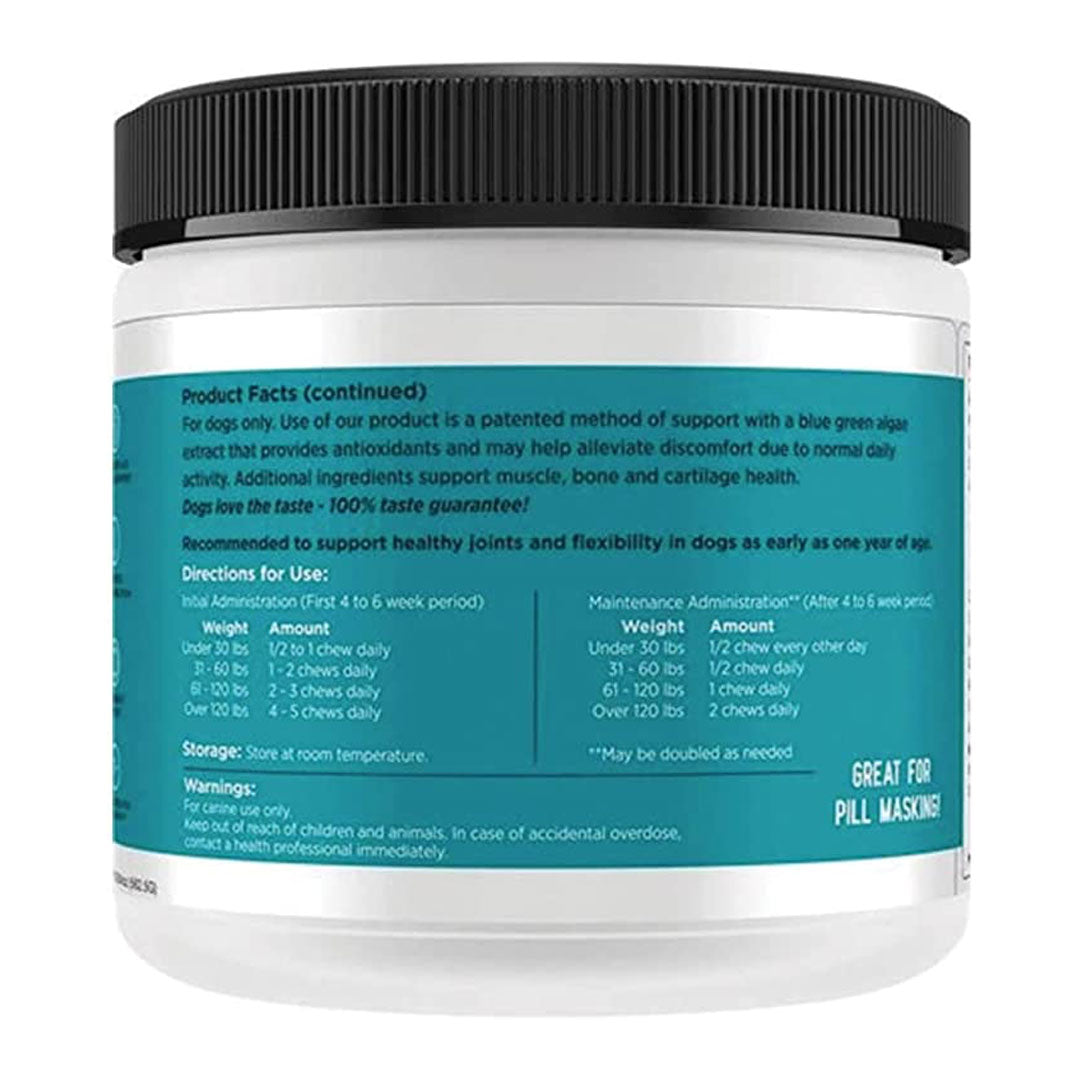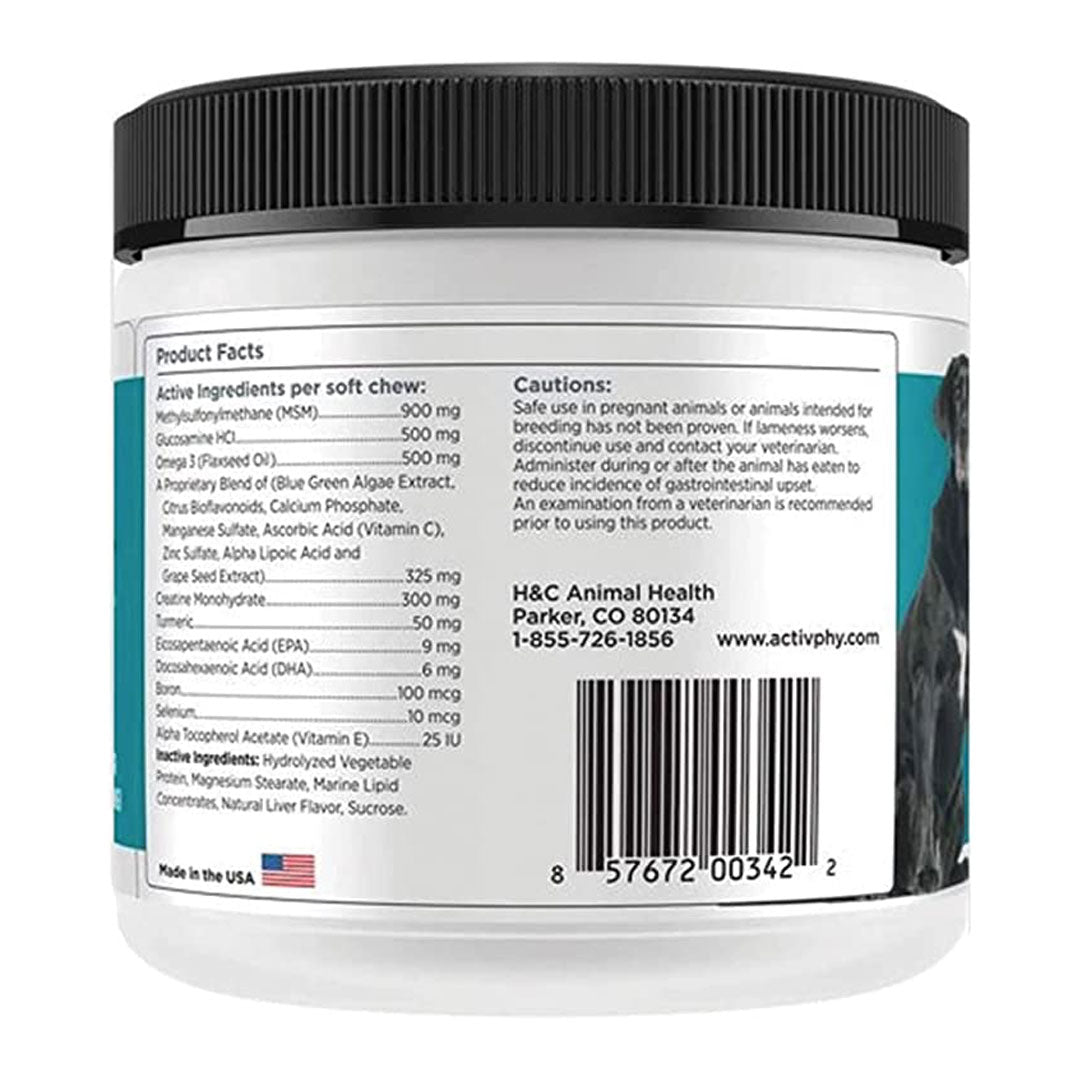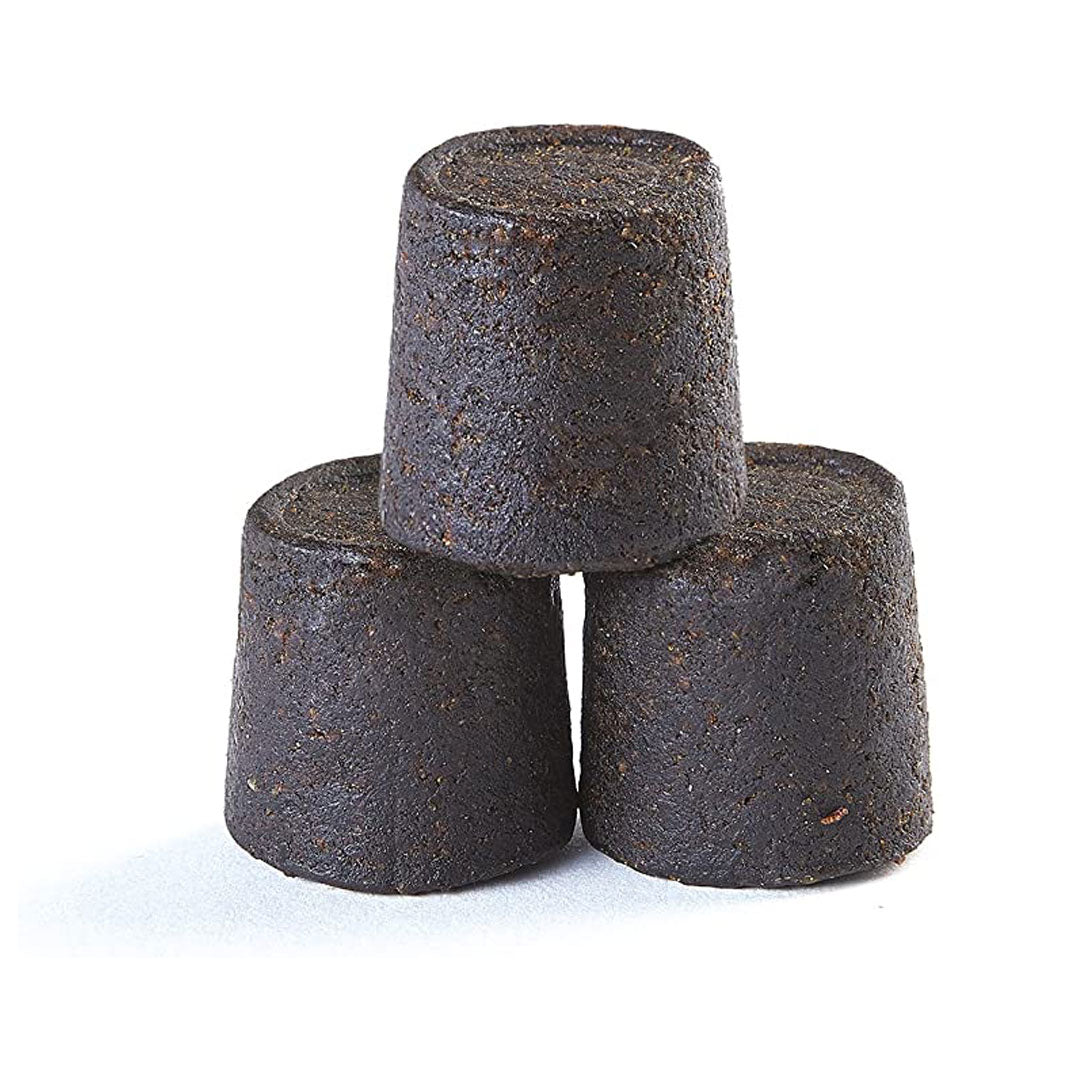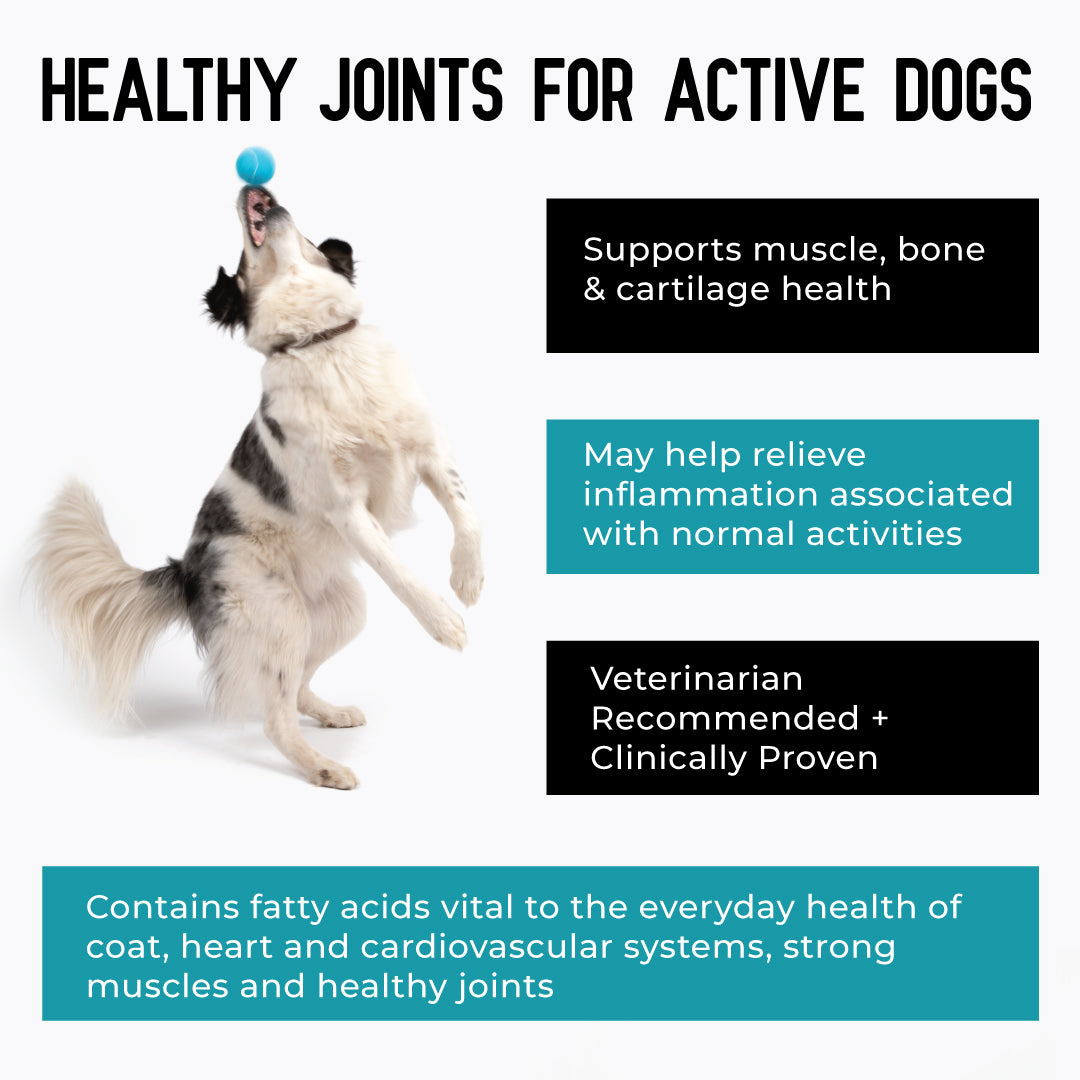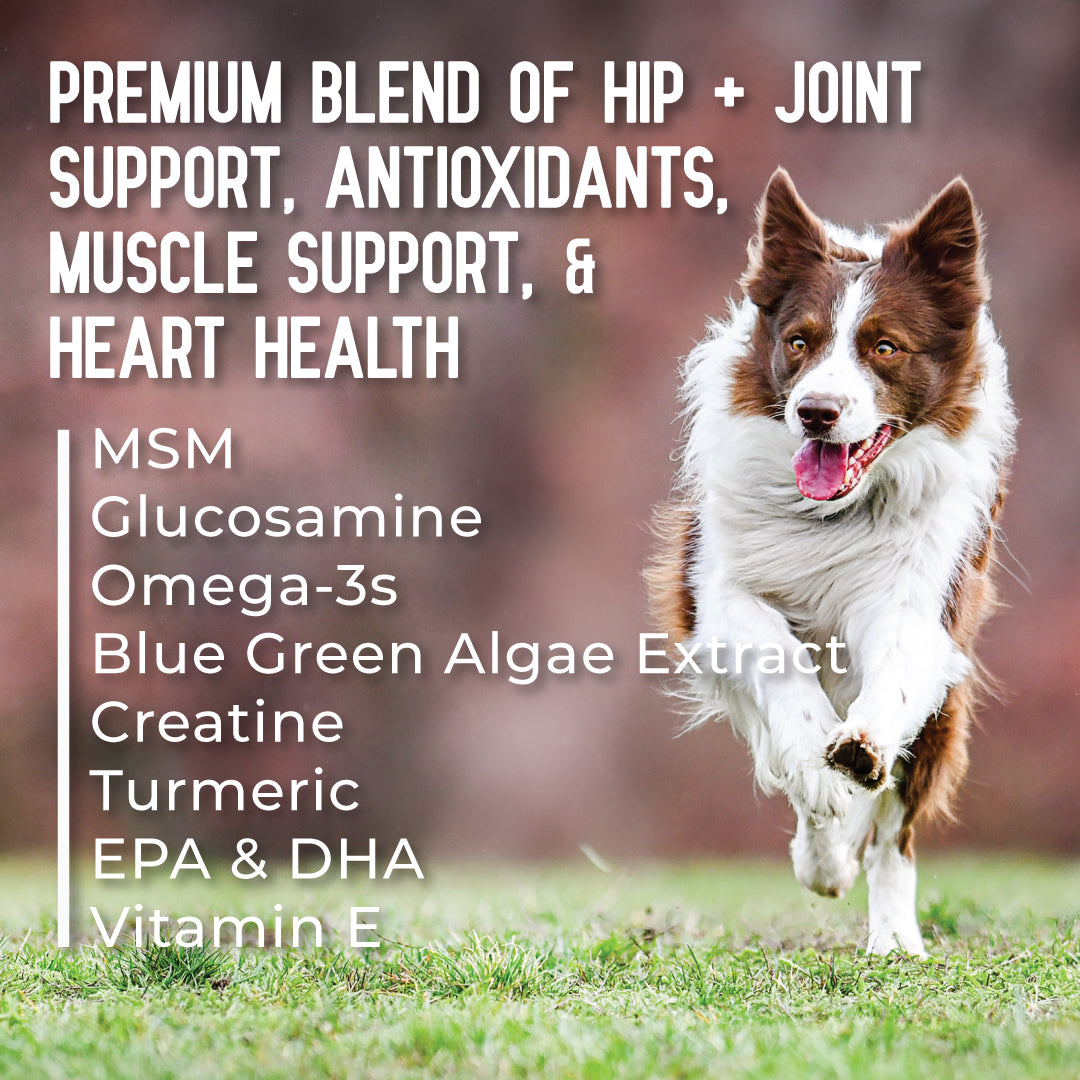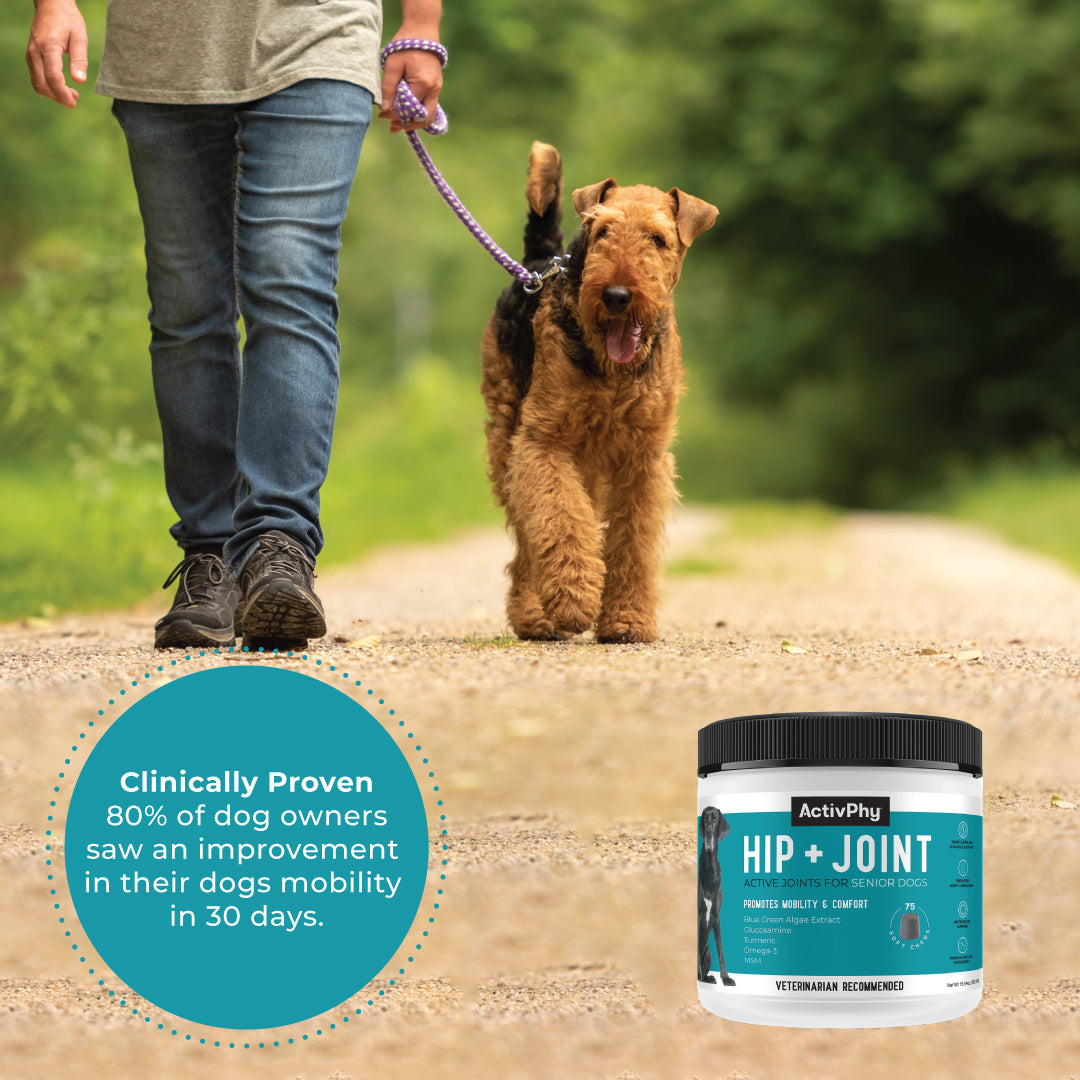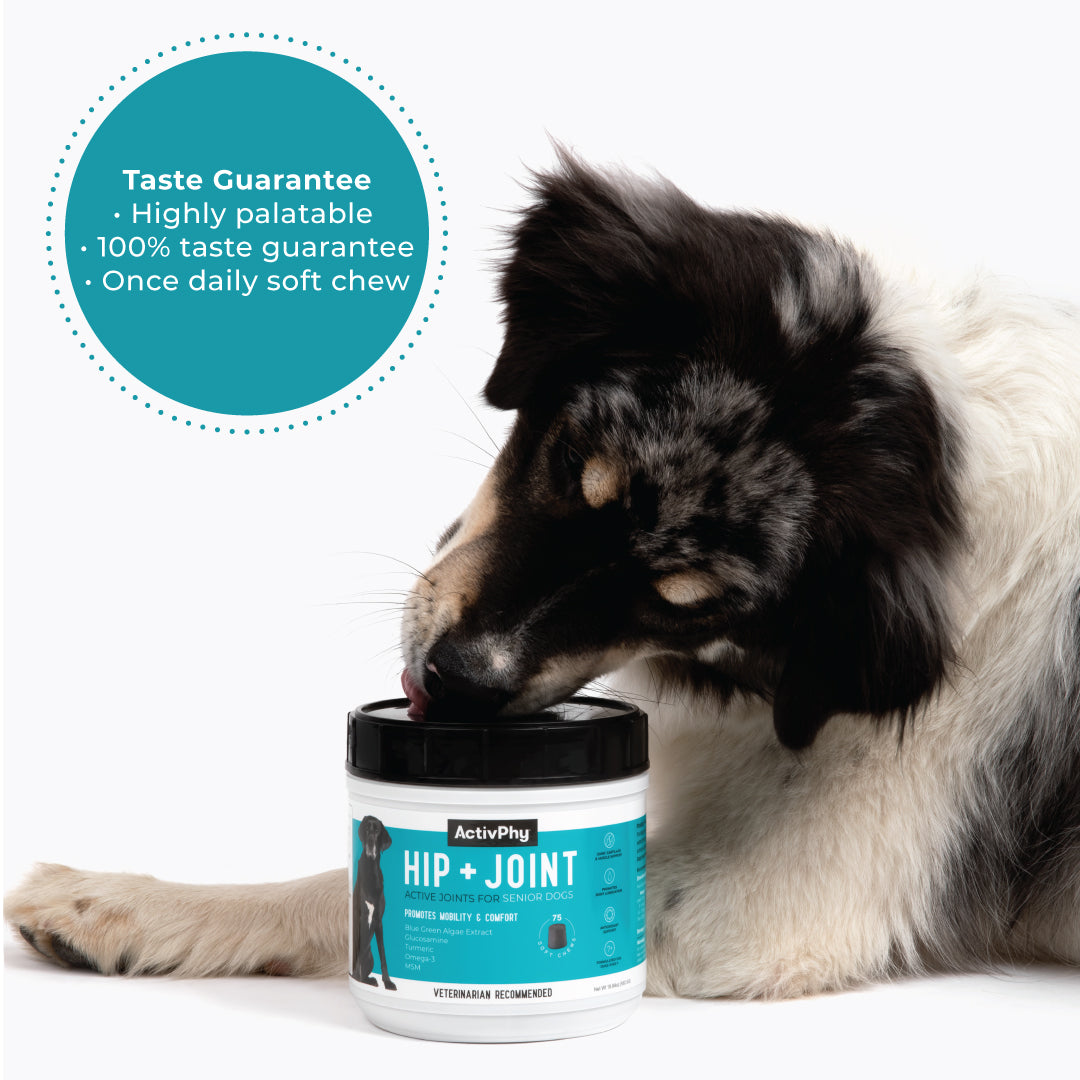 The Complete Hip + Joint Supplement
ActivPhy Patented Joint Support helps to ease the effects of growing older, so you dog can keep playing, adventuring, and living life to the fullest. Perfect for both senior dogs and active dogs of all ages. The unique combination of ingredients in ActivPhy work together in synergy to support your dog's hips and deliver the proper nutrients to their joints, providing maximum effectiveness.
• Antioxidant & Inflammatory Support: Contains a powerful blend of antioxidants, including clinically proven* Blue Green Algae Extract, Turmeric, ALPHA Lipoic Acid, Vitamin C, Citrus Bioflavonoids and Vitamin E
• Joint, Cartilage & Muscle Support: Contains MSM, Glucosamine, Flaxseed Oil and Creatine Monohydrate to support joint health and muscle strength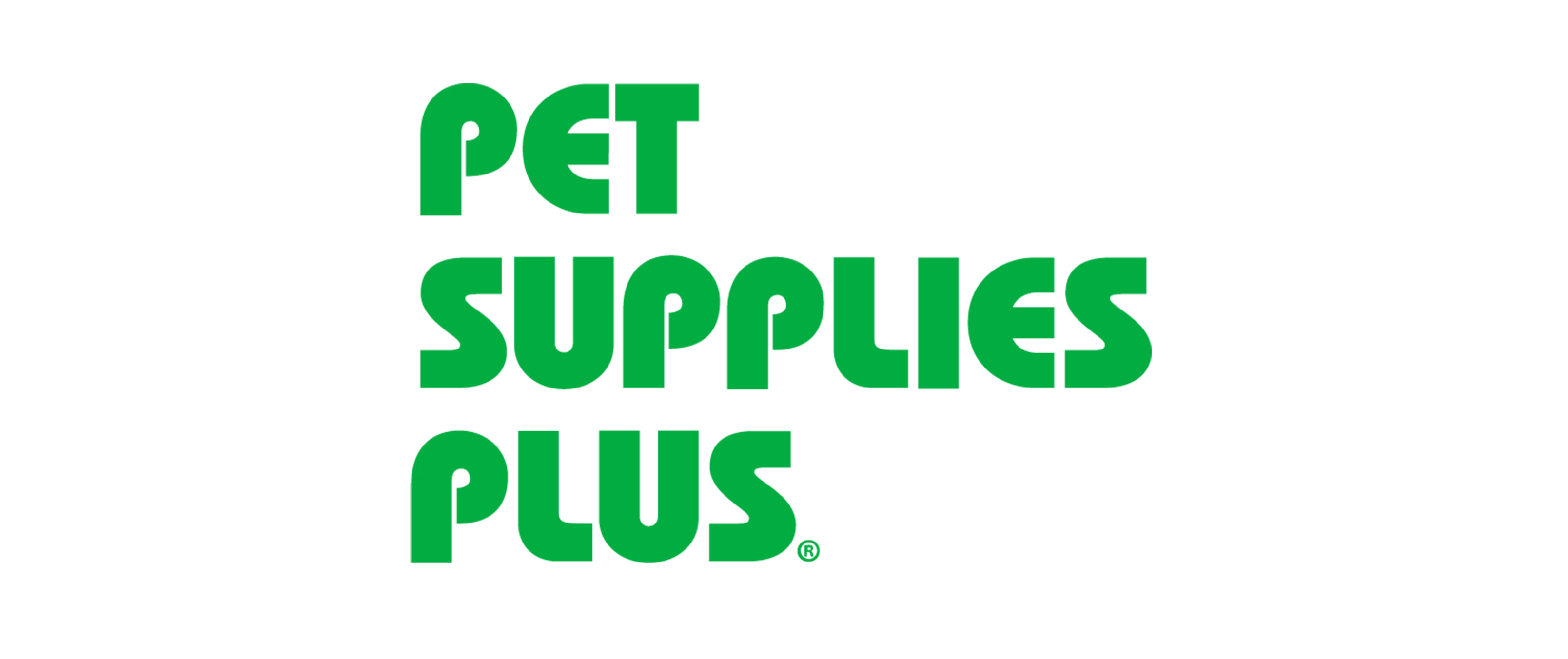 Improves Mobility in Just 30 Days
Less than One Chew a Day
A clinical study showed significant owner perceived improvement in mobility, playfulness, ability to rise and enthusiasm to go outside after one month taking ActivPhy. 80% of the dog experienced benefits within 30 days.
After the initial dose, which lasts 4-6 weeks, dogs under 60 lbs will only need to take ½ a chew a day.
Powered by AZEXO Shopify page builder