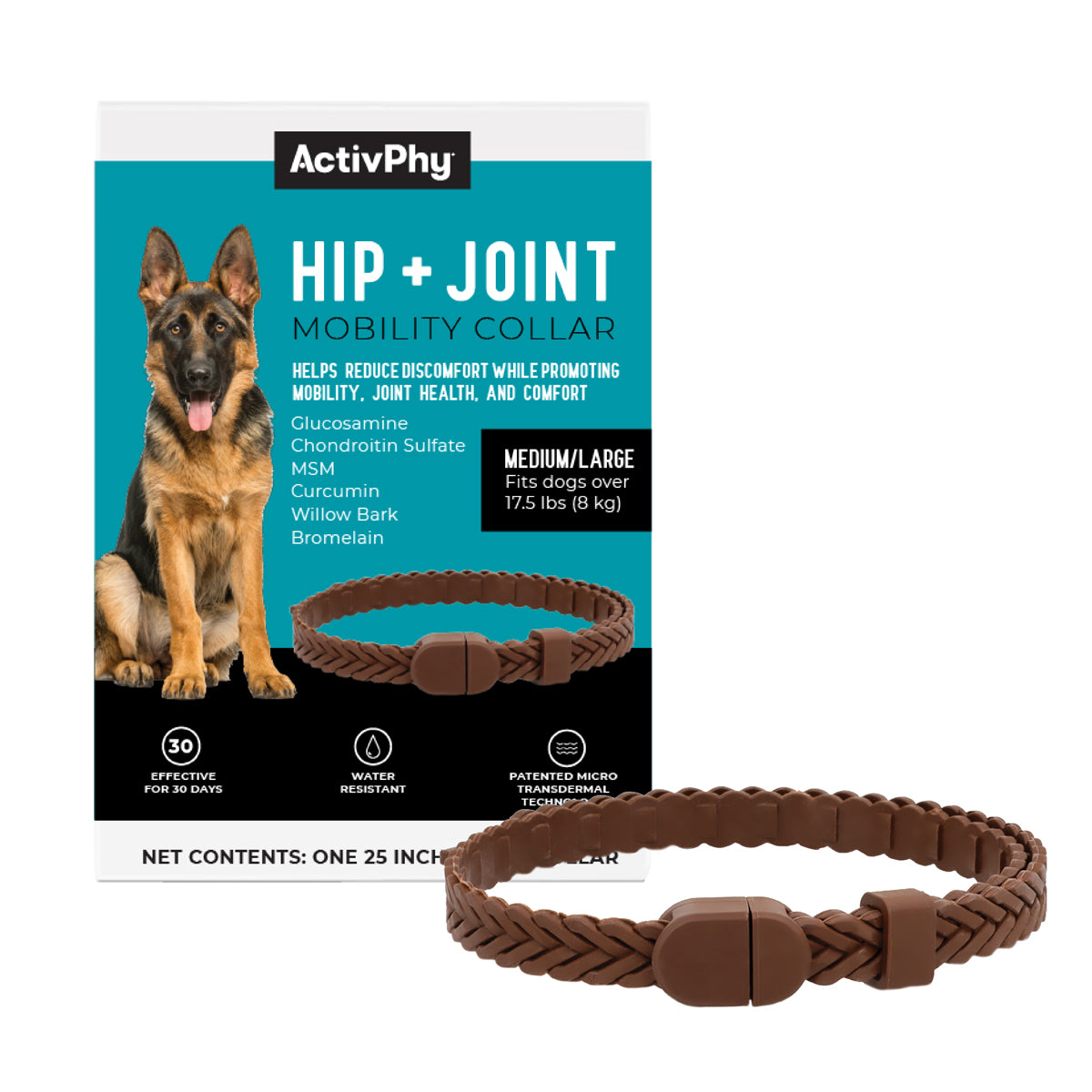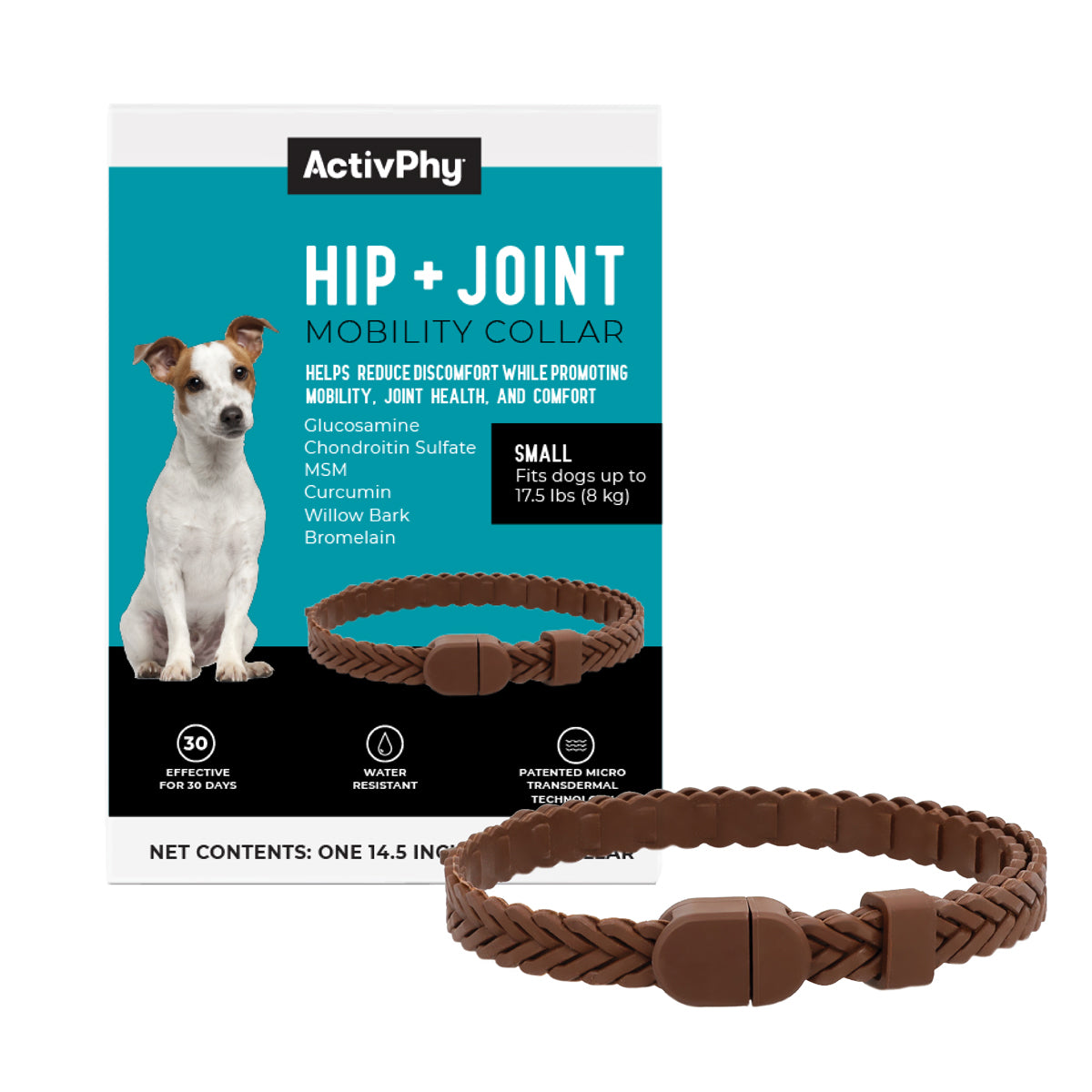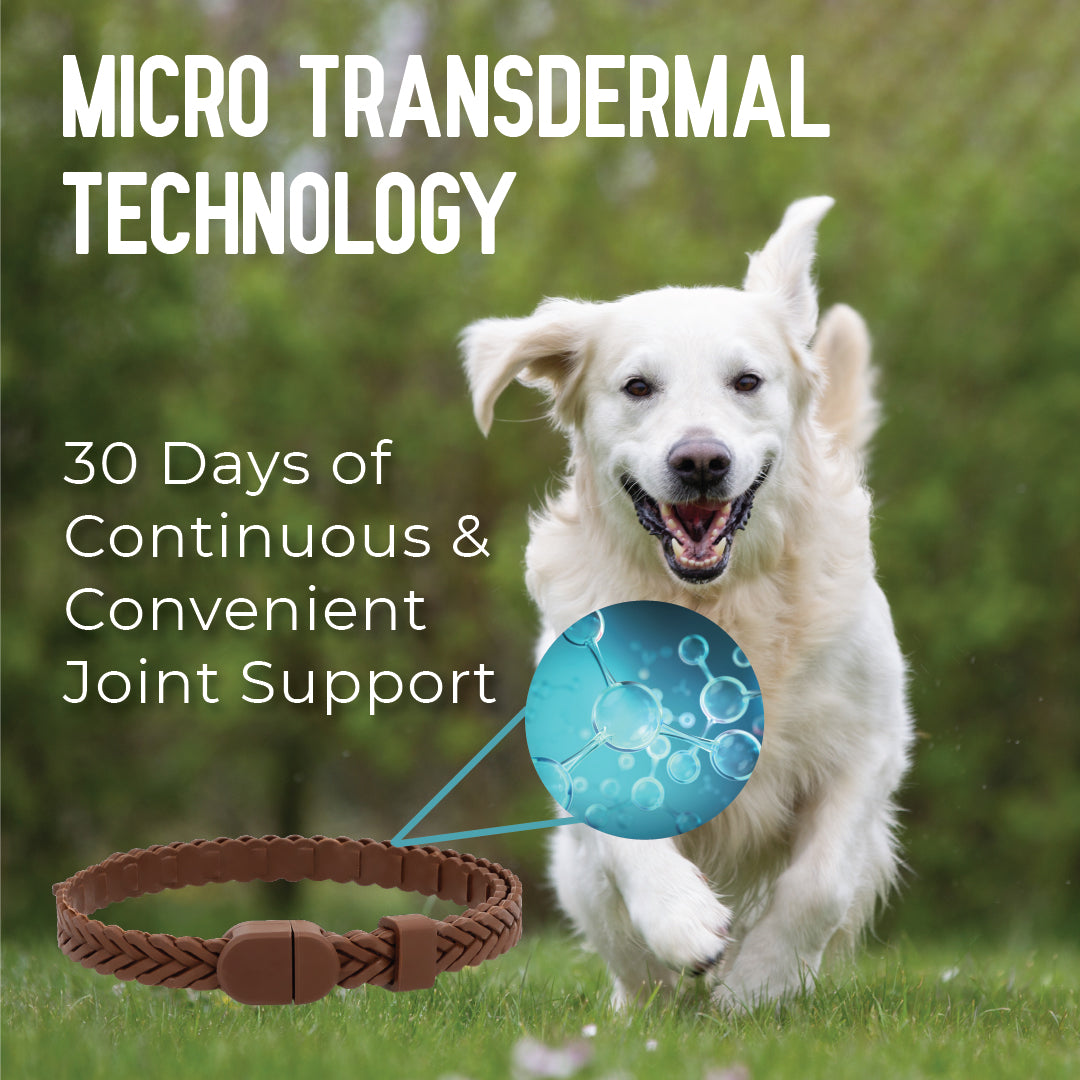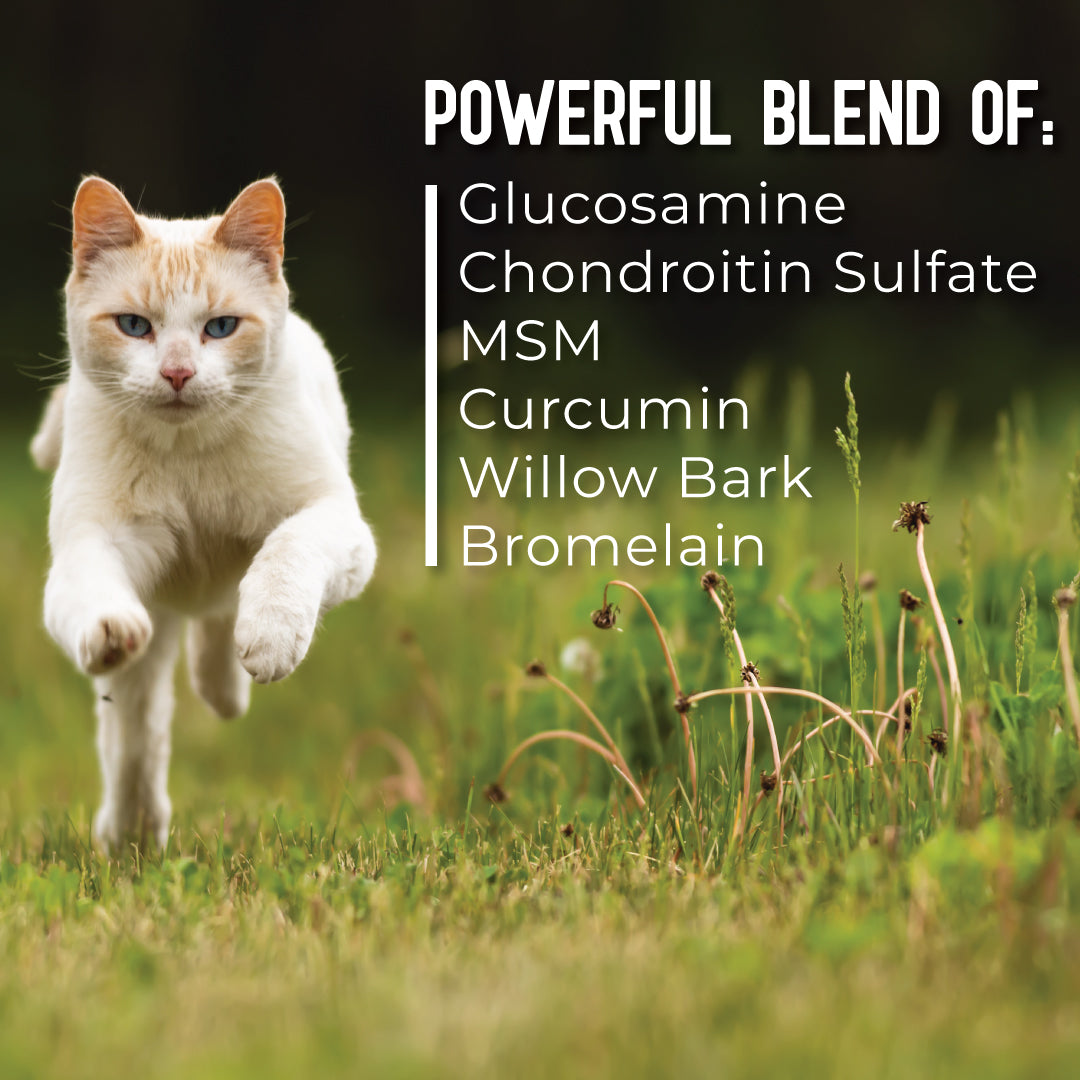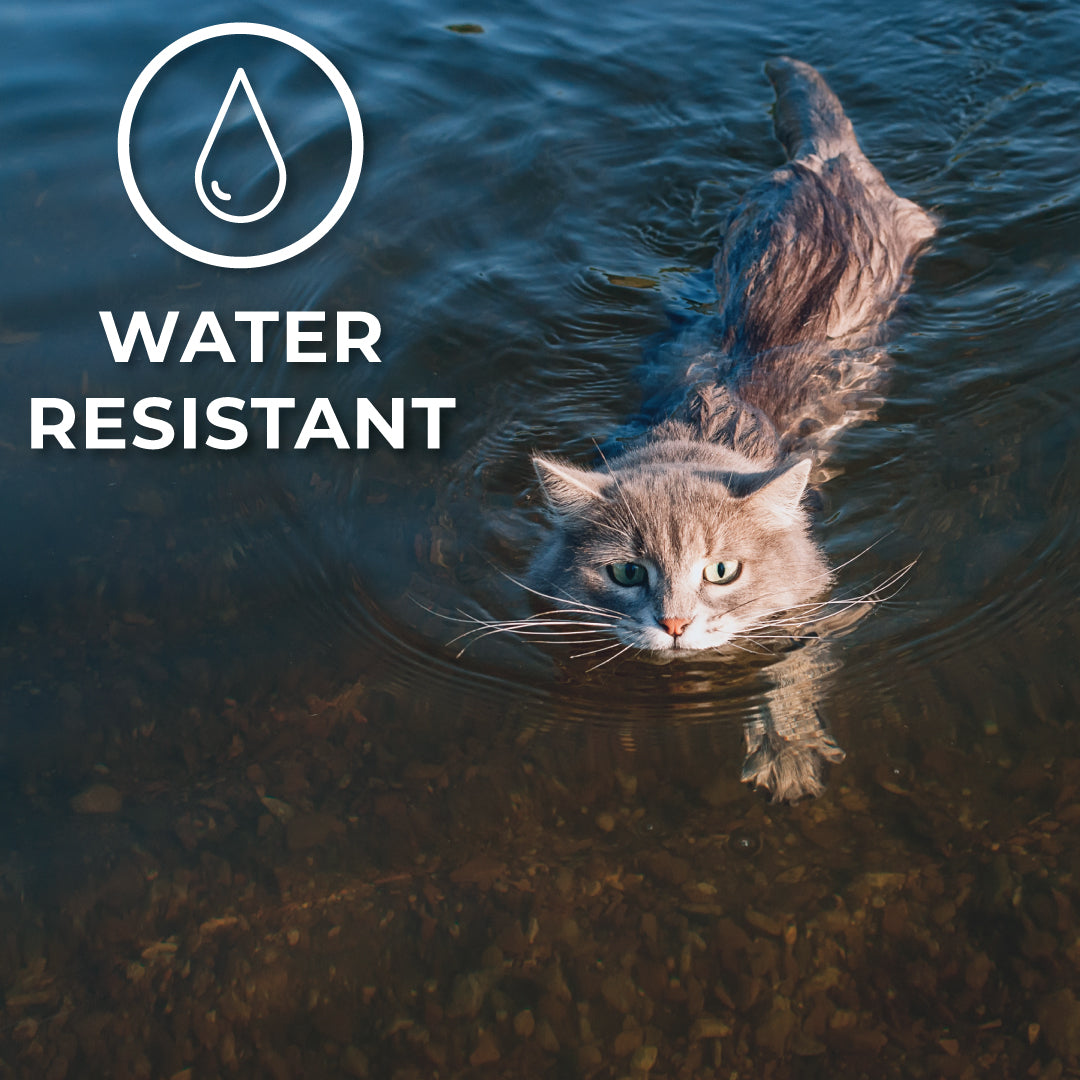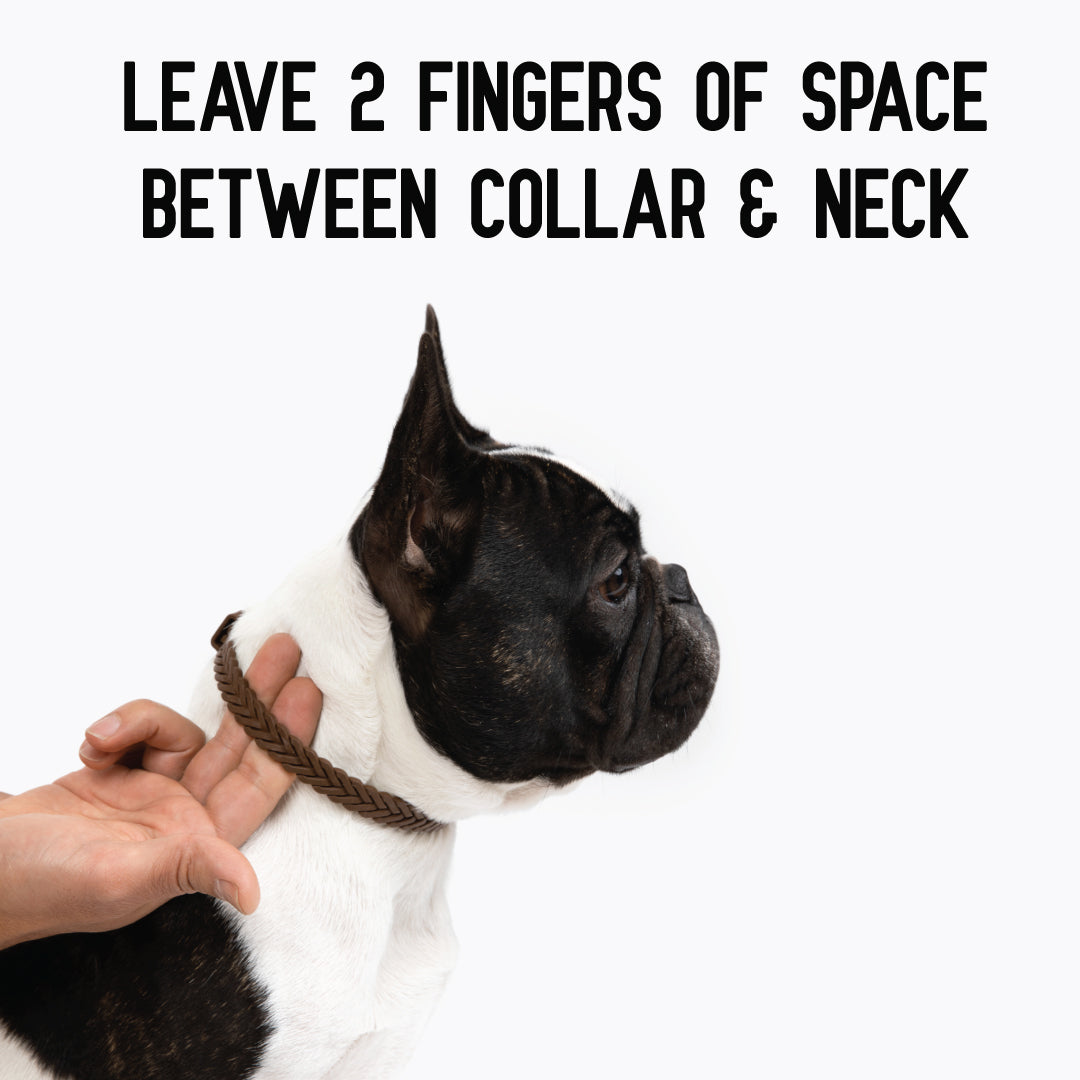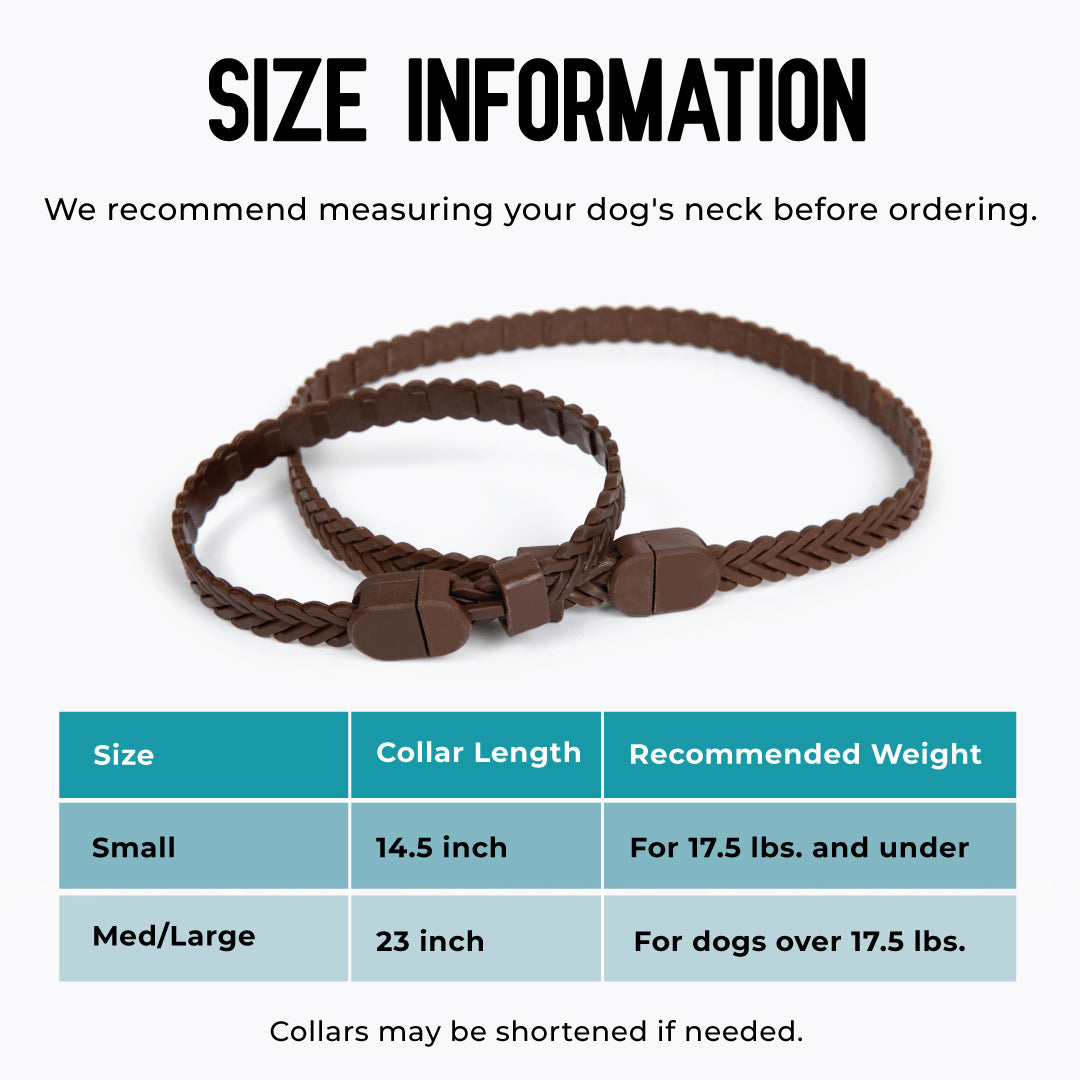 Never Miss a Day.
ActivPhy Hip + Joint Mobility Collar is a convenient, 24/7 joint support for your dog. Featuring patented Micro Transdermal Technology, ActivPhy Hip + Joint Mobility Collar releases active ingredients that are slowly and continually absorbed to provide always-on joint support. Perfect for picky dogs or busy pet parents. ​
• Containing a powerful blend of Glucosamine, Chondroitin Sulfate, MSM, Curcumin, Willow Bark, and Bromelain, ActivPhy Mobility Collar helps relieve discomfort and stiffness while promoting healthy joints and cartilage. The ActivPhy Mobility Collar helps ease the effects of growing older, so your dog can keep playing, adventuring, and living life to the fullest. ​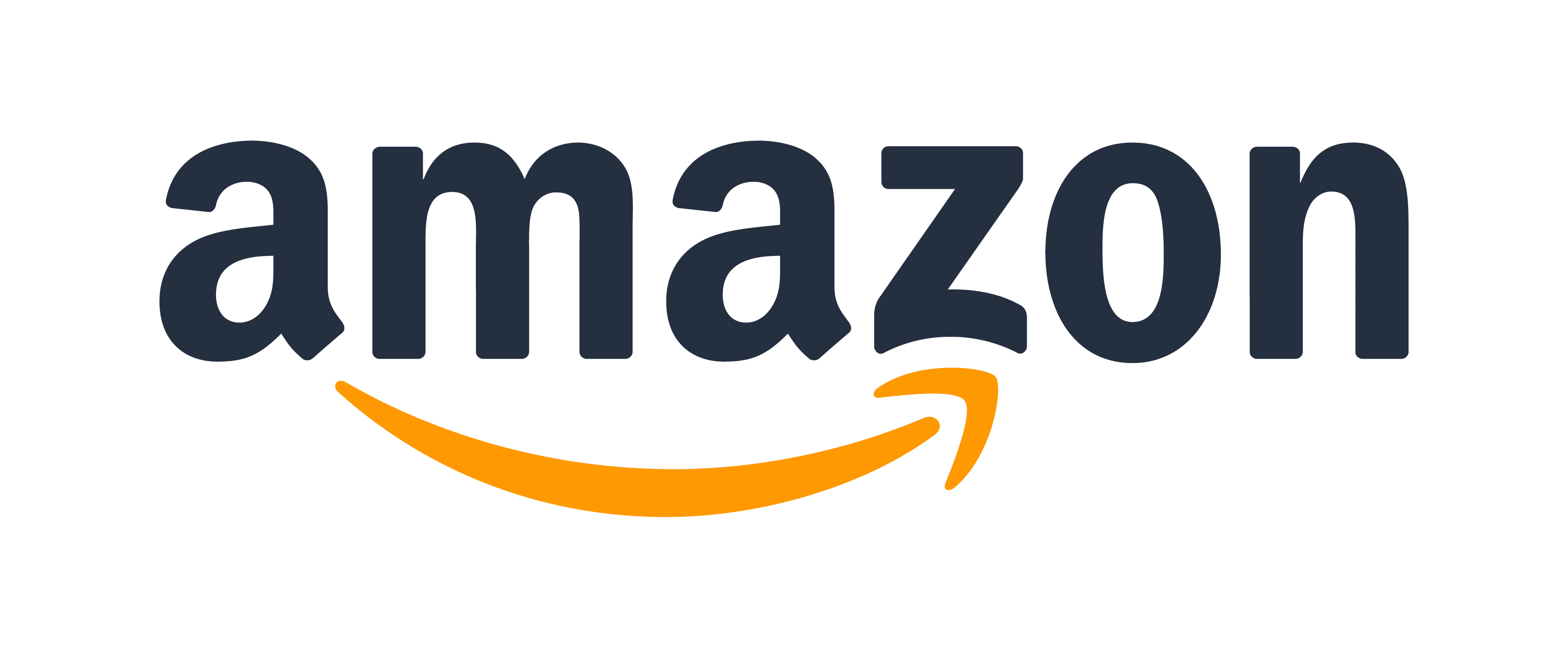 How It Works
Find Your Fit
The ActivPhy Mobility Collar acts as a reservoir for the hip + joint ingredients and through contact with your pet's body and fur, the dog receives a consistent flow of support for a period of 30 days. Patented Micro Transdermal Technology slowly releases carefully selected oils that carry the supportive ingredients through your dog's hair, hair follicles, and skin. ​
ActivPhy Mobility Collar comes in both Small and Medium/Large.​
• Small fits most dogs up to 17.5 lbs.​
• Medium/Large fits most dogs over 17.5 lbs.​​
Powered by AZEXO Shopify page builder